Appraisal.Equipment a subsidiary of Certified Consulting Group LLC
Vision Statement:  
Certified Consulting Group LLC (our parent company) builds and grows through the strengths of its clientele's satisfaction.  By consistently producing superior services tailored to meet specific goals, providing advice, information and solutions that make a positive difference for our clients and holding true to our commitment to excellence, may we continue to grow through our achievements, our integrity and our dedication.
Competitive Advantage:  
Expert Equipment Appraisal LLC and our various marketing websites, divisions of Certified Consulting group LLC, are designed to provide certified appraisals for machinery and equipment including supporting assets essential to the operation of any type of business.  We are able to quickly assess a client's needs, type of appraisal required, timeline and contingencies as per the circumstances.  We strive to provide our client with status reports while maintaining minimal interruption of operations to achieve the goals according to our engagement.  Through years of experience, we are quickly able to determine a client's needs, react to emergent situations, turnaround reports in an astoundingly short time due to our depth of talent and coordination of skills required.  We provide firm quotes and engage accordingly, provide logistics, management of asset tracking, research and reporting compliant with USPAP guidelines.  We are able to assess data applicable to global locations as we have experience in not only the United States but Canada, Mexico, China, Japan, Brazil and Australia.  We offer continual services after the appraisal report as to updating asset information, maintaining records and physical tagging and implementation of asset tracking systems.  Our Capital Equipment pages can easily merge into your accounting format.
Financial Reporting
In a service industry, whereby goods are not supplied as a component to your business, Certified Consulting Group's solvency is not an issue.  The issue for financial display is the growth and expansion the company has realized to prove performance.  The dollar volume of assets valued for our clients over the past few years is in excess of $1.2 Billion and is growing at about $200 million per year. Our company is averaging almost 300 individual appraisals per year.
---
As you may have noticed we own several marketing websites for our services including
Each of these sites are geared for a different type of marketing but, in the interest of full disclosure, they are all ONE service option.
---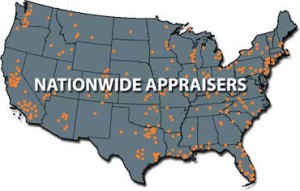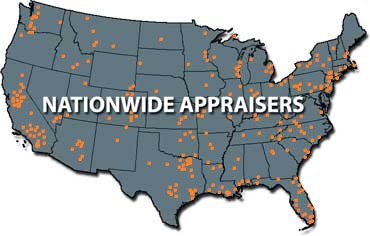 Call 800-785-6061 or 352-561-8401
Company Email: 
Equipment Appraisal Headquarters
PO Box 1599, Summerfield, FL 34492
---
Our Team / Authors / Advisory Panel
Our Equipment Appraisal's team has over 55 years of combined experience and operate nationally with appraisers available in most states. Our team has worked with thousands of clients across the nation in nearly virtually every industry. Our Team also provides expert court testimony when called upon to do so.
---
Rod Mefford, ECEA
Chief Executive Officer
Master Certified Machinery & Equipment Appraiser
800.785.6061 or 352.561.8401 / email:
Rod 
Mefford

 has excelled in various sales venues for over 40 years winning prestigious awards for exceeding goals and quotas.  His education, certifications and experience gives clients confidence in our company as he imparts compassion for various situations and needs while taking ownership of a multitude of circumstances.  His problem-solving abilities, linked with his business savvy and knowledge of this industry, brings comfort to our clientele and a reliability that deepens and personalizes our customer's experience.  Rod guides our customer's through the appraisal process and simplifies a complex industry in a way that no other company can convey.
Prior to joining Expert Equipment Appraisal, Rod was a Senior Project Manager for a national building corporation where he led residential development and it's systems thereby increasing the firm's productivity by over 40%.  Previous to this, Rod was the Director of Marketing and Sales for an international heating and cooling manufacturer where he led the negotiation process  building sales and managing accounts thereby creating an expansive customer network resulting in future revenue projections of over $100 million.
He has mentored numerous business entities and is eager to share his talents and resources with others by devoting his time and expertise to Expert Equipment Appraisal's clients.
---
Donna Mefford
Chief Financial Officer
800.785.6061 or 352.561.8401 / email:
Donna

 

Mefford

 is experienced and vested in business law and accounting to which she has applied herself to various corporate venues.  She brings to our company 35 years of practice.  Our customers have come to rely on 

Donna

 for contractual needs and account tracking as it pertains to the relationship between Expert Equipment Appraisal and you.  She provides fiscal management oversight and is responsible for budgetary planning and monitoring of the receipt, collection and disbursement of corporation funds.  As Controller, she is responsible for the company's financial management systems, internal controls and reports, provides policy and economic analyses, provides contractor's payments and directs performance and financial audits.
For the past 16 years, 
Donna

 was Vice President of a national residential and commercial construction firm where she provided mission statements, clarified objectives, coordinated with sales and planning teams and achieved acceptance and implementation of plans.  Prior to this, 

Donna

 owned a manufacturing firm where she designed and developed a wholesale product line to the gift and decorating industry and all-the-while ran the operations of daily business operations.
Donna

's main focus to the Office of the Controller is to protect our community of clients.
Call Donna to Request our Current Financial Statement
---
Regarding Previous Client Lists: We feel strongly that Client Privacy is far more important than dropping names. We have worked with some of the largest corporations in the world – and we have appraised many tiny businesses as well (along with everything in between). Of the 273 appraisals performed last year, we directly worked for over 40 banking institutions, 20 large law firms, several Fortune 50, several Fortune 500, and MANY privately held businesses nationally and internationally. 
Coverage Map

Core Competencies:  Expert Equipment Appraisal LLC is a wholly-owned subsidiary of Certified Consulting Group LLC.  Certified Consulting Group LLC is a multi-faceted consulting organization which has need of certified appraisals by certified master appraisers for portions of the company's mission.  This need includes the determination of client's requirements, needs and unbiased equipment values for all sorts of transactions.  Our Appraisal service, after gathering preliminary information from the client, engages in preparing a certified appraisal, compliant with USPAP standards and guidelines, that reflects the condition and established values for the client's assets.  In addition, Certified Consulting Group LLC (the parent company) has, due to the various roles it holds in the industry, the ability to further manage the client's assets, maintain annual updates, establish and perform continual asset tracking as well as provide business analyses as applicable.
Payment Options: Cash / Check / Credit Card / Electronic Fund Transfer / Wire Transfer
Business Hours: 8:00 am to 6:00 pm Monday – Friday with other hours by appointment