At this point, you should:
Know what Equipment will be Appraised

Know If your Equipment Appraisal will be Onsite / Virtual / or Desktop

Have a Depreciation Schedule / Asset List with at least Good General Descriptions

Have called and received a Free Quote from your Appraiser

---
What we do next on your Equipment Appraisal:
1st: Data for the Appraisal Completely Collected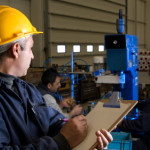 How this data collection for your Equipment Appraisal happens is decided by the Onsite / Virtual / Desktop choice.
If you have chosen a Virtual or Desktop Appraisal a person on location will need to completely collect the data as requested by the Equipment Appraiser. This usually means having that person also shoot GOOD photographs of the equipment. Finally, that person will need to send the data in a readable format to the Appraiser.
If you have chosen an Onsite Equipment Appraisal a few things must happen. The onsite visit must be scheduled with our Appraiser and your Onsite Contact, who is knowledgeable with the Equipment. We try to properly match the Appraiser and the Equipment – this often means travel time for the Appraiser that should be accounted for. Once Onsite, the Appraiser gathers the equipment data and will be available to answer general questions about the process. During the Onsite Visit, we generally will not answer questions about the potential end value – we simply don't have enough information without researching it first.
Once the data is collected, the Appraiser will enter all the data into a master form and sort according to the report needs.
---
2nd: Equipment Appraisal Research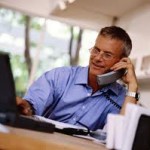 Our next task is to research each individual piece of equipment. In our research we often use Manufacturers, Dealers, Re-sellers, Internet Listings, Forums, Historical Data, New Costs of Production, Costs of Setup, Costs of Removal, Potential Scrap Value, and literally hundreds of potential other sources of information. All of this goes together to form a basis of the value we set on the equipment. We also weigh such things as Appreciation, Depreciation, Environmental Factors, Technological Level, and many other variables to set the value even closer.
This is just a brief description of what we do on each piece of equipment within your report.
---
3rd: Writing the Equipment Appraisal Report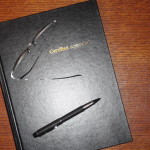 Next on the list is actually writing the Appraisal Report. Your Report includes at least 27 pages of legal documentation (Even on 1 Piece of Equipment). This documentation is required to make your Report USPAP Compliant, Certified, Unbiased, Substantiated, and Irrefutable. Our Reports are valid in every Court of law, every US governmental agency, the IRS, the SBA, and are accepted by all Banks and Financial Institutions. Our report has been tested and passed in Municipal, City, County, State, and Federal Courts. Our reports are written by Certified Machinery and Equipment Appraisers. As a matter of fact, we have 3 of the Master Certified Machinery and Equipment Appraisers working in our offices (There are only 23 Internationally at this writing).
---
4th: Delivery of the Equipment Appraisal
Lastly, we deliver your Appraisal Report. We first send your report ASAP in Digital PDF by email for you to review. This is your chance to verify that all Client Information / Equipment Information / Formatting is correct. Upon approval, we generate a final Certified Equipment Appraisal Report. Upon request we can also send a Printed and Bound version of the report to you. For your protection and our legal requirements, we also store all research, pictures, notes, and the appraisal for 10 years digitally and can access it any time you may need us too.
---
We realize it is nearly impossible to tell one Appraisal Company from the next.
We hope that this 3-step guide has been helpful in establishing that we are your best choice for an Appraisal.
Call our Appraisal Strategists to get your Questions Answered
800-785-6061